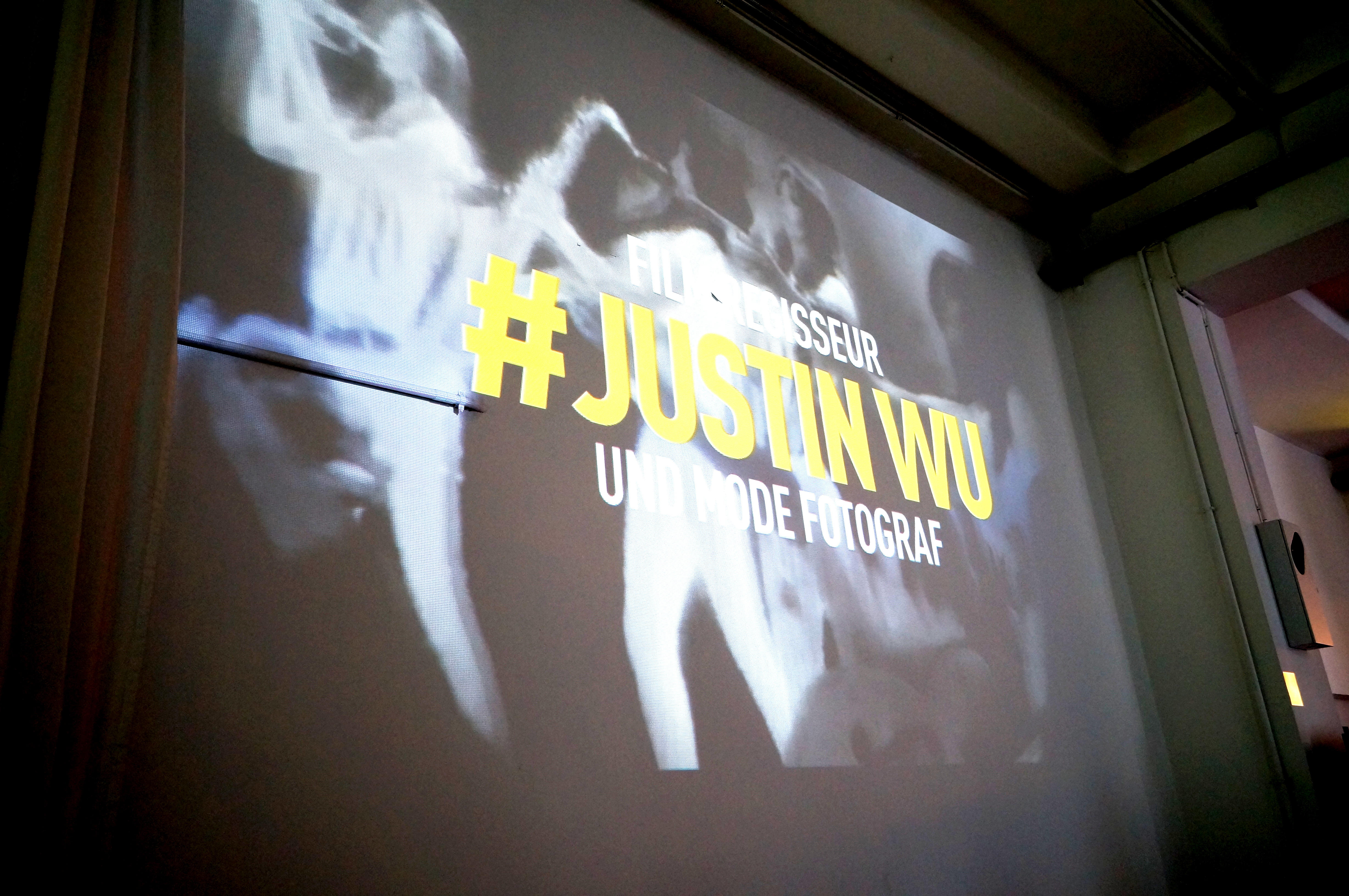 Im Rahmen des L'Oréal Meet and Greets zum Launch der neuen #TXTMYSTYLE App hatte ich die Möglichkeit Justin Wu zu interviewen. Justin ist ein kreatives Allroundtalent und hat sich in seinem jungen Alter bereits einen Namen als Fashion Photographer, Regisseur, Producer und Style Hunter gemacht.
Ich habe im Vorfeld einige seiner Arbeiten wie verschiedene Kurzfilme und Teile seines fotografischen Œuvres betrachtet und war sofort von seiner Bildsprache angetan. Fashion, Porträt, Teilakt – bewegt oder statisch, künstlerisch und kommerziell, ob für große Magazine wie die Vogue oder Elle oder in Zusammenarbeit mit Chiara Ferragni. Justin Wu begrenzt sich in seinem Schaffen nicht auf einen stilistischen und thematischen Kodex, sondern agiert sehr frei, lässt sich stets von Neuem inspirieren. Im Interview zeigte er sich entspannt, freundlich und aufmerksam. Abgehoben und unnahbar? Fehlanzeige. Man fand schnell einen Draht zueinander und sprach über seine Arbeit, sein Kunstverständnis, sowie seine Kooperation mit Hairstyle.com, L'Oréal Paris und seine Jury-Tätigkeit für #TXTMYSTYLE. Nebenbei hat er mir seine Trendfrisuren für 2014 verraten…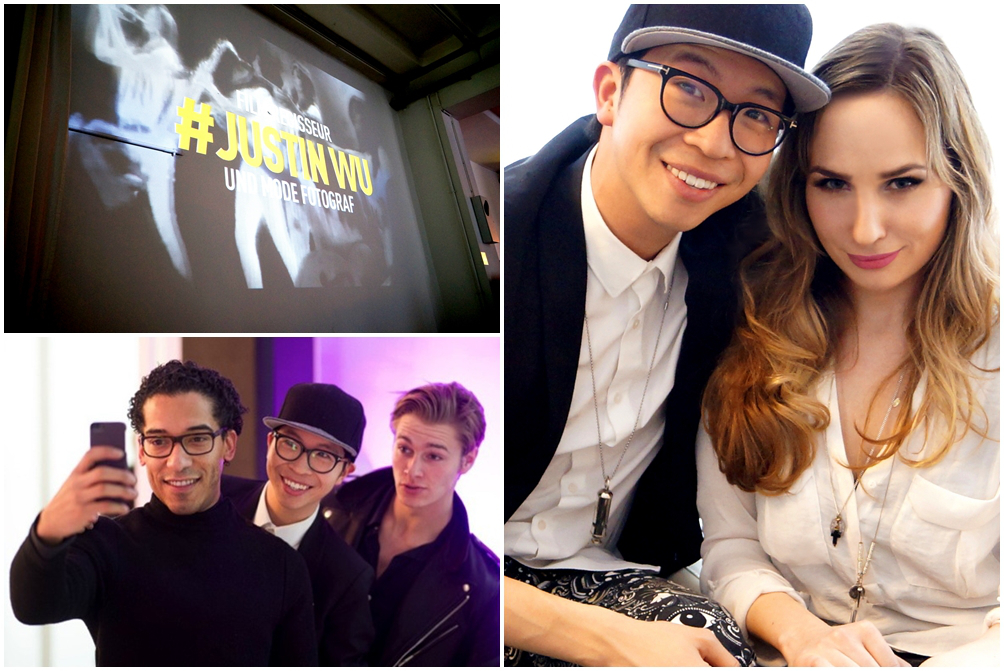 Mia: As a photographer and director you possess a great creative potential. Where does your passion for artistic work originate?
Justin Wu: The origination for my creative work came during art photography. I wanted to create something new and was always fascinated by sculptural arts. I never studied art formally, but always had a huge interest in it. Although my parents pushed me into science and not art, they are reasonable for my creative vein. My Dad is a conductor of a choir – that's where the musical part comes in – and my Mum is a fine art painter, who does traditional chinese rice paintings. They inherently, even subconsciously encouraged me to go into the arts. My parents were giving me such a creative space, I think I absorbed some of that. So as a conclusion you can say, I never studied art BUT I study art. I love going to exhibitions, I love the classic works, modern art. It really doesn't matter where I go, I tend to find inspiration naturally.
I'm a fan of your short movie "Ethos". The reminiscence of the greek classicism and plastic art are realized very subtly and modern. Many of your photographs remind me of this artistic ideal as well. Which art form and stylistic era inspire you the most in respect of your work?
It's true what you say about my work. There are two things to it. One is I'm really inspired by the baroque period. Although its artistic style is completely overdone, I benefit from this stylistic era with taking the elements of it. There's also a specific artist that I'm impressed with. He is named Eugène Delacroix. How can I see beauty and death, decay, blood, gore and yet there is something so still and poised about it? It resonates for me, because it's so extraordinary. The other part is about modern art and modern sculpture in particular. Modern art is fascinating, because there is some kind of settled message to it. What's important is the artists subject and the motivation behind it. You see something and at the same time you're forced to see something else in it. The artist tries to push that boundary of linking two different things. The linking connection in modern art is what inspires me. So when I try to do photography to classical beauty, I like this amazing beauty infused with some kind of message.  The combination of these different elements I think is just magical.
As a photographer you manage to develop specific aesthetics and capture them in picture. And doing so you don't seem to limit yourself to certain reoccurring motives, instead you remain very open. But is there a favored series of pictures or a certain face shot you prefer over others?
Unrelated to fashion and beauty I'm influenced by a photographer named Edward Burtynsky. He did almost classical landscape photos up in industrial waste lands.  Abandoned shipyards or e.g. the three gorgeous dams in China – all the destruction or the converse opposite is like the formalized structure of order. I'm inspired by the fact, that Burtynsky can capture again the same like Delacroix. Environments are just so disgusting, ugly and gross and yet there is beauty to it.
Thank you for telling me about your inspiration and for characterizing your perception of art. This surely does influence your work as a style hunter. You need to have an eye for the extraordinary and new. What do you pay most attention to while looking for the next new style on the streets of London, Paris or New York?
It's very hard to describe my job in one word, because it's a combination of things. My job travels me around the world, I work with different people and expectations. The collaborations and connected ideas allow me to think and realize a bigger picture. I see style filtered through all these different eyes. Having to work with so many different people shooting e.g. for a 50-year-old woman – I can see that woman wearing a young culture look, adapting a certain style, because I unterstand the linking connection. When a person in his or her own skin can dress the way he or she dresses and really own the look I'll point that out. I'm kind of able to predict what would work for the public. My job with years of experience can give me the eye to depict what I think works for me, works for my generation and is worth to be selected for hairstyle.com to serve as an inspiration for others. That's how I see style hunting.
Several different hair styles are nicely summarized on hairstyle.com – street style or celebrity? Which style are you most excited about?
I'm looking for the person on the street. When you see someone wearing a weave, a faux hawk, the quiff – those people mostly are dressed up amazing. They own that style. Strong individuals are truly outstanding to me. A celebrity style on the other hand is kind of artificial but can also be a huge inspiration. Jennifer Aniston and Blake Lively are really trendsetting. People look up to them, but for me I find that the people on the street in my generation are able to experiment. We're faced with new faces and new styles and are able to choose for ourselves. Through all the information we find: Yeah, that's something special.
Which hair style do you reckon will get us the most excited in the near future?
For women there's a new exiting style, I see it developing in New York. It is very edgy but I really love it. It's a sidecut in the style of a short faux hawk. I like it, because you can wear it in a formal and chic way. It's a flexible style, girls can have it with waves, messy or create a completely straight look. It's sexy and modern – you can pull off so many different styles and transform your appearance depending on the way you use the product. For men there's an interesting thing too. Last year it was the quiff, a great style for a lot of people. This year I see the groomed side part or the groomed style. It is shaped and formal but because of the sides are cut short you can wear it to any occasion. Brad Pitt just did that hair style. He shaved the sides of his head and molded his hair to one side. Amazing! I think that kind of structured look with a cut really groomed is great. I'm not surprised if more are doing this now.
Vielen Dank an Justin Wu für das Interview. 
Kanntet ihr Justin Wu bereits? Welche Frisuren mögt ihr gerne an anderen oder euch selbst?